Range Rover Classic Door Wood Accent Kit
Details :
1988 - 1995 Land Rover, Range Rover Classic SWB Door Wood Accent Kit
1993 - 1995 Land Rover, Range Rover Classic LWB Door Wood Accent Kit
This is a Rare opportunity to purchase self-adhesive Reproduction of Door Wood Accent Kit for Range Rover Classic.
This Item is Discontinued and it is Impossible to find anywhere.
It is Perfectly Color matched and it is One to One Quality
Made in the United States
You are buying one set. One set includes 2 pieces of light or dark wood for front doors, and
2 pieces of light or dark wood for rear doors
( Please chose light or dark color, also please measure your trim and send us exact measurements as well as please tell us if your front trim is cut straight or at 45 degree angle. ( SEND US A MESSAGE ). Colors will vary from batch to batch, because we are dealing with real wood we can not guarantee the color.)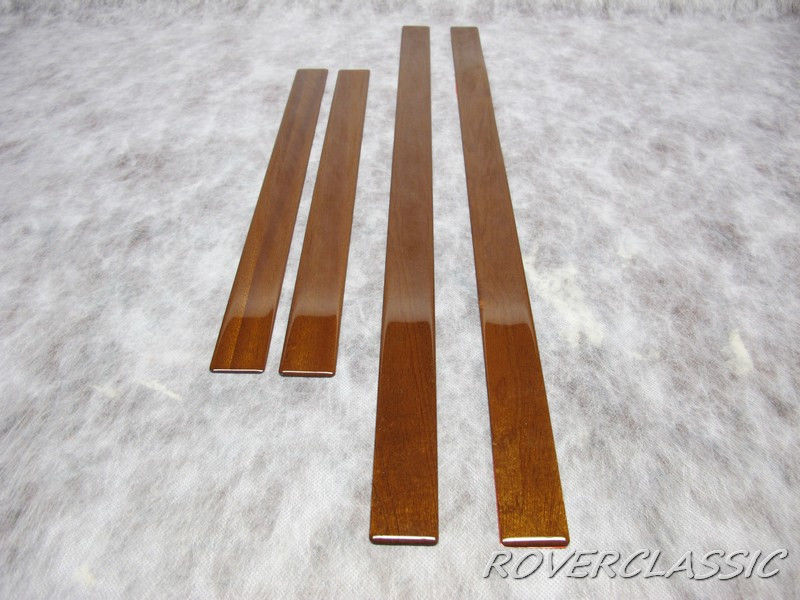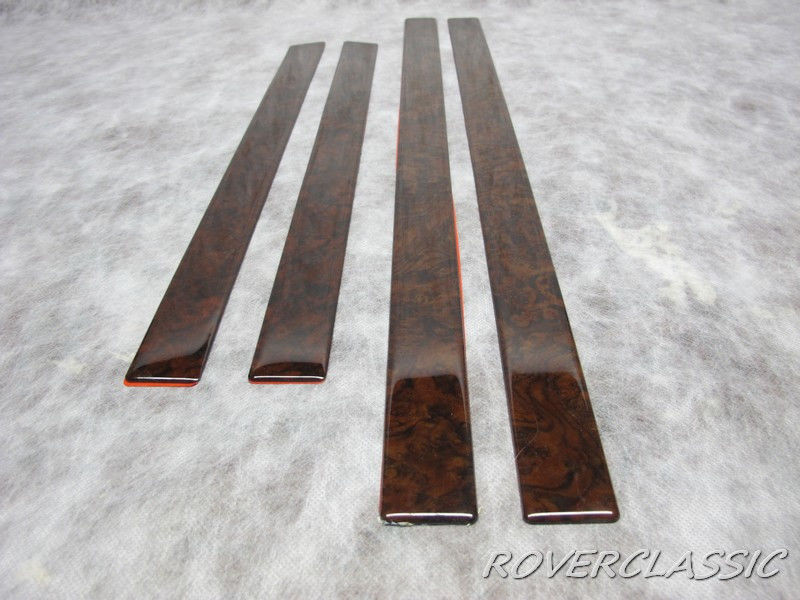 ** PLEASE NOTE WHEN PLACING YOUR ORDER**

We need the measurements to see if we have everything in stock. We need to know the physical measurements of the door trims themselves, meaning length of front & rear trims and if they have an angle at the end. There are over 10 different combinations, we have no way of knowing if you do not measure. If no measurements are provided NOTHING will be shipped.

-Thank you from Roverclassic.com




The price of each set is $155
International shipping is $25
If you are interested in volume discount, send us an email

No refunds.
Exchange only with valid RMA.
Call us with any questions 843-289-8429
Letters will come without retail box.

PLEASE LEAVE MESSAGE WITHIN PAYPAL WITH THE YEAR, COLOR WOOD, AND MEASURMENTS OF THE FRONT AND REAR DOOR PANELS ON YOUR VEHICLE... THANK YOU!
Pictures
:
( Click pictures to view full size )